Your one stop, opportunity to share a piece of Pelee Shores. Highlighting Local Artisans, Unique One of A Kind Gifts and Lakeside Antiques
Hand Harvested,
Created with
Passion
At One of A Kind Pelee, we believe in Showcasing the works of local artisans, environmentally conscious up-cycling and preservation and appreciation of Lakeside Antiques.
Lake Eerie Treasures
from the Pelee Shores
Whether you are interested in works from local artisans, our Lake Erie Beach Glass or our historical 100+ year old Shipwreck Coal. Grab your piece of Pelee right here! Great for DIY art projects, display pieces or just to always hold a piece of Pelee history close at hand!
Love who you are, and Love where you Live!
Our goal is to share history, information and our passion through art, and up-cycled creations along with highlighting home grown artists! Through hand harvesting materials from the Pelee shores, we acknowledge and appreciate what the area has to offer and respect the past and what happened here before us!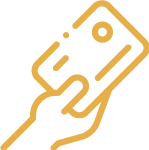 Getting Your
Treasures to you
Shipping, Delivery and Pickup Options are Available!
Offering you no hassle options to receive your One of A Kind Gifts!
Local Delivery, Long Distance Shipping and Pickups are available. Shipping prices through Canada Post are dependent on location and can be found within our pricing guide on each item at time of checkout.
Pickups are also available to you, Located on Pelee Island Ontario at 1043 West Shore Rd.
If you do not see your desired area within our Delivery settings, please do not hesitate to reach out with a message to arrange a special shipment!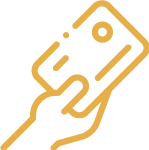 Safe, Secure and Seamless
We offer you the availability to make a secured payment through our online payment platform with Credit Card.
E-Transfers are also available for delivery and shipped orders. Cash payments can be made upon pickup or delivery of your items but must be pre-arranged through email. (these purchases are not make via this site)
Our online payment platform ensures a safe and secure method for you to make your payment with ease and comfort.
Hand Harvested from the
Pelee Shores
Take home a piece of Pelee with A One of a Kind Pelee Beach Treasure, Locally created art pieces or some truly Historical 100 + year old Shipwreck Coal!
Our online store is always open!
In Person pickups by appointment only.
40 Prospect St
40 Prospect St. Kingsville, ON N9Y 1M7
Contact info
+1-226-787-1868
oneofakindpelee@gmail.com